TEEN PORTRAITS
"Forever Young"
Teen Portraits
I believe this is such a wonderful time of your life and I want to show every teenager they are unique in their own special way. I know at times it's a tough road out there for teens, I know that confidence can be a big issue at this time of your life, I also know that there is a false perception of what we should be – my goal is to change that.
I want to showcase the real teen, the modern teen, today's teen!
Teen portraits do just that, capturing you in that moment of youth, freezing that moment forever...showing you what the world sees in you.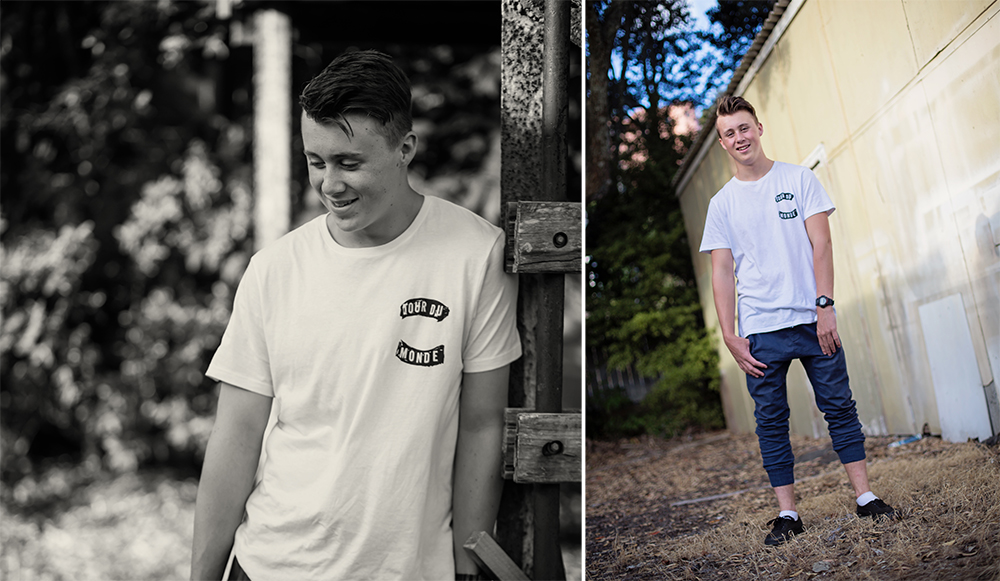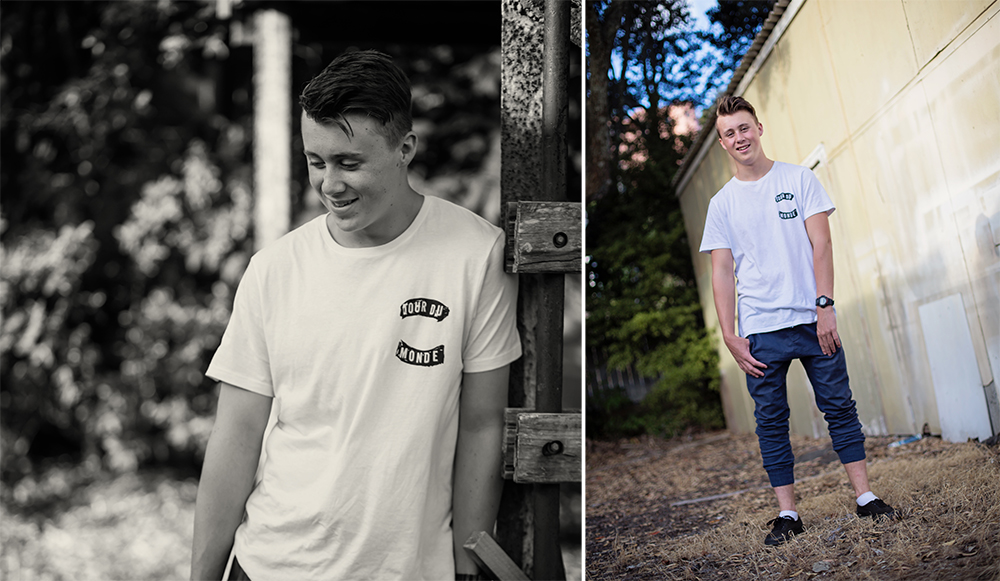 What to expect...
Before...
Here is where you confirm your booking by paying your session fee, which includes your mini makeover [for the girls!]
Now is the time to start thinking about how you would like to be photographed! How you would like your hair and makeup, what to wear... accessories... I am here to help you decide all of this and answer any questions you may have about your photo shoot.
During...
On the day we will meet at the agreed time and location and get started making memories! This should be a fun and special event and will result in keepsakes for the rest of your life. I understand how important your investment is and I ensure that we will make the most of our time together. Before your shoot, I have a professional hair and makeup artist come to work with you to create the look you want. After this, your shoot will take around 1 - 1.5 hours, with up to 3 outfit changes should you wish. The girls I have photographed are everyday teens like you, I will guide you with poses and expressions and help you feel comfortable.
After...
There is no obligation to buy. My investment packages give you the freedom to choose how many images you would like, framed gallery walls, or purchase individual prints.
Everything purchased comes with the matching digital file.
I will upload a private gallery available for 7 days for you to browse your images and choose your favourites. I am just an email or phone call away to answer any questions you may have regarding your images.
I understand that everyone has different budgets, therefore I have the option of paying in instalments – this is something we can chat about and arrange to suit. You will have the confidence and piece of mind knowing exactly what you are purchasing.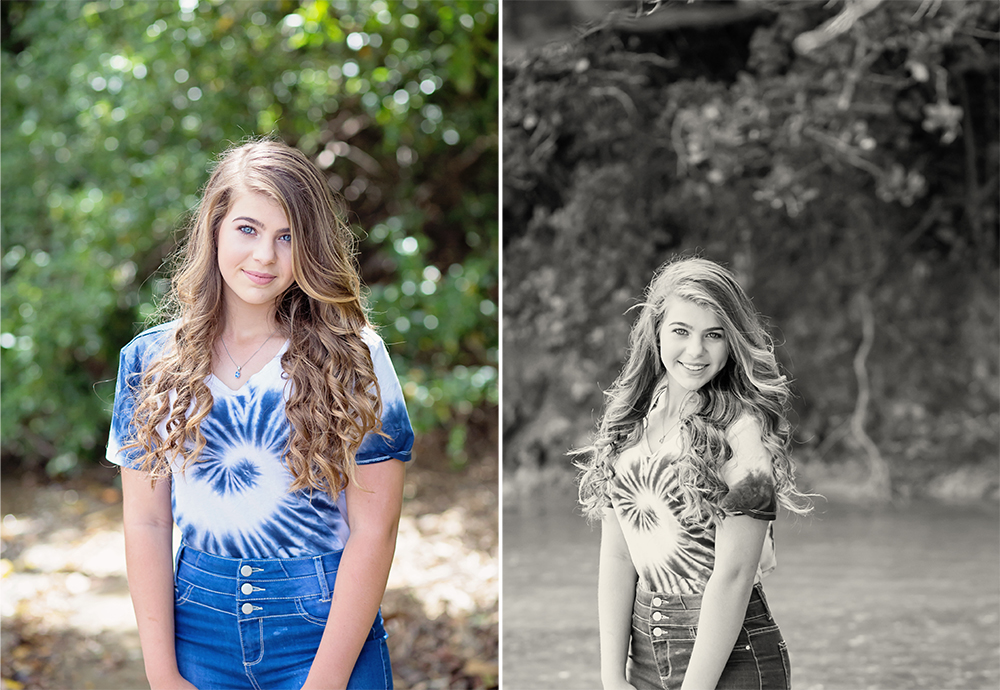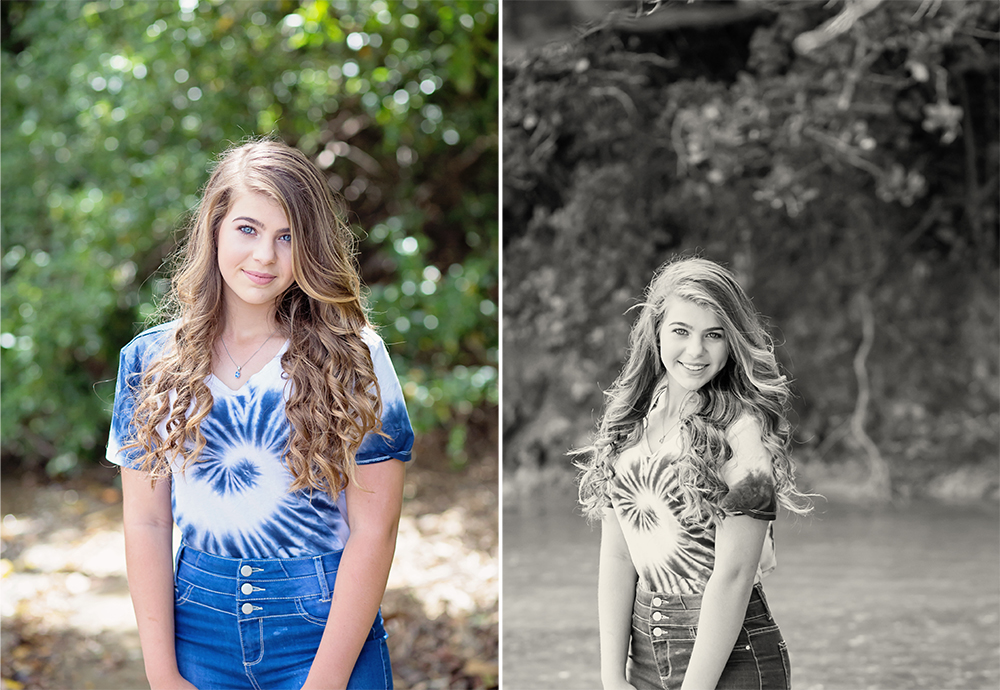 PORTRAIT SESSION FEE
GIRLS $190
INCLUDES YOUR MINI MAKEOVER
GUYS $100
Image collections
I offer the flexibility of purchasing individual prints or the entire collection.
Individual 11x14 inch matted prints are $180 each and you will receive the matching digital image.
The entire collection of digital images can be purchased for $750
With this, you will also receive your favourite 3 images as a matted 11x14 inch print all ready for you to select your favourite frame to pop them in.
Once payment is received these will be available to download via your client gallery and I will prepare your matted prints and get them in the post to you.
Once you have purchased your images I will create a shopping cart for your gallery where you can purchase top-quality prints at wholesale price - I do recommend if you are going to purchase prints and frames for your wall this is the place to do it as you will be getting the best quality.
Payment plans are avaliable - please as for this option.
Imagine having that confidence where you believe in yourself, that is exactly what a Teen experience will offer. Through your photos I will help build self-esteem, confidence and self-worth, creating a positive experience that will be treasured forever as part of your life story.
Every teen has a story... Every teen has their own unique personality... Every teen is worth it.
What people are saying
WOW!!………
This is the best way to describe our experience with Stacey!! It was more inviting than what Shanice had ever expected, Shanice was apprehensive about getting her photos taken as her self confidence is not great. From the moment we arrived Stacey was relaxed, inviting and very professional! The photos that Stacey captured of Shanice left me speechless as she had brought out a confidence in Shanice that was priceless!! At the end of the day Shanice made several comments about how the day was not what she expected…..but so much more as it was a lot of fun and that Stacey was such a lovely person, so easy to listen to, and that she loved how Stacey gave her lots of advice and direction for the poses! I highly recommend this awesome experience to other teen girls out there that want to see aside of themselves they didn't know they had!!
Thanks Stacey!! xx
Nellie Kemp & Shanice Croft-Kemp
Meet Olivia... Our feature photoshoot this month. I was in Kaitaia recently for an extended school holidays so I thought what a great opportunity to find a beautiful young lady there to photograph! Olivia is kind, beautiful and down to earth - it was lovely to be around you Olivia and take your photos.
Here is our little, fun interview...
[Me] What do you see yourself doing in 5 years?
[Olivia] In 5 Years I would like to find myself in the New Zealand Royal Navy, or studying at the School of Tourism in hope to find an amazing career that will send me all over the world!
[Me] What do you like to do in your free time?
[Olivia] In my free time, I usually like to spend time with my friends and family, walking and swimming at the beach, as well as binge watching tv shows.
[Me] What is your definition of success?
[Olivia] Success to me is that tingle of excitement that runs through your fingers when you've accomplished a goal. Success is an amazing achievement and is something everyone should strive for.
[Me] Who is your hero and why?
[Olivia] My hero is definitely my Mum. She is the most hardworking woman I know and is always busy doing things for the community, her business and for our family. She's absolutely amazing! She's the only woman I know that can handle working 3 jobs at one time!
[Me] This month on the Blogazine we are talking a little on Self-Esteem, what is something that helps you boost your self esteem?
[Olivia] A way I boost my self esteem is quite literally spending time with my friends and working out at the gym. There's no better feeling of sensation after having a good workout. It makes me feel a lot happier.
[Me] If you were a crayon, what colour would you be and why?
[Olivia] Hahaha I would be a blue crayon. Blue reminds me of the sea, and it is my favourite color!
[Me] What do you like to read?
[Olivia] I'm not one to read, but when I do I enjoy reading dramas and romance.
[Me] What makes you laugh?
[Olivia] Extremely bad jokes, they always give me non-stop giggles!
[Me] What is something you have achieved in your life that you are most proud of?
[Olivia] Randomly, the one thing that I am most proud of in my life so far was when I had the chance to shoot my first deer with my Dad. That has to be one of my favourite and most memorable achievements to date.
A little selection of photos from Olivia's photoshoot...
Location: Lake Ngatu
Would you like to know more about a Teen Photoshoot? Click here...
We seam to have a little Kaitaia theme going on this month...
Some of the girls I have photographed have showen an intereset in modeling - so I thought it was fitting to talk to Cody Yerkovich - Kaitaia's very own Miss New Zealand.
Cody comes from Waiharara, a little township 30 minutes north of Kaitaia. She is of Maori, German and Croatian heritage and she won the 2010 Miss New Zealand title.
I have the pleasure of calling this beautiful lady my friend... and I was lucky enough to ask her a few interesting questions about her journey...
[Me] What is your modelling storey?
[Cody] I won model of the North in 2005 after my Nana encouraged me to do. Being the shy young kid I was I did not want to, but it pushed me out of my comfort zone and taught me how to be confident in stage speaking and in social situations.
[Me] What are the highlights of your modelling career?
[Cody] A highlight of my modeling career would be being miss NZ and going to Miss world as well as walking in a Victoria Secret and Ellen McPherson fashion show in Asia.
[Me] What was your biggest challenge?
[Cody] My biggest challenge would be dealing with people in the industry who are not always the kindest people, learning to stay grounded and always remember who I am where I have come from and where I am going. To not get caught up in beauty and physical looks but to always focus on what's within. This comes first and foremost or you will never find happiness in what you do.
[Me] What made you enter Miss Far North?
[Cody] My Nana who told me I should do it and enter. After much convincing I did.
[Me] Who is your biggest supporter?
[Cody] I'm lucky. I don't have one. My mother, father grandparents, cousins, friends have been amazing support in my life. There isn't just one!
[Me] What are you doing now and how did you get into it?
[Cody] I am a life coach specializing in relationship and personal development. I work with mostly women growing their confidence, inner development helping women feel how the want to feel and achieve their goals in relationships and life. I also run an online store, as well as working as a real estate agent, full time mummy and fiance!
[Me] Where do you see yourself in 5 years?
[Cody] I see myself with an independent life coach business where I hope to start growing my team and employing people world wide. Travelling. Happy. And in a position where I can help empower women in need of growth and change around the world.
[Me] What advise would you give to anyone wanting to get into modelling?
[Cody] Always remember who you are. It helps to be tall and slender, with a beautiful face. Sure. But none of this matters unless you have a heart of gold, are true to who you are within and live life in a way that creates change and kindess in the lives around you. This is key to succeeding in not only modeling but all areas of life. Be you. Don't forget who you are and where you are going. Don't ever let looks define you. If you believe you can, you will just as if you believe you can't you won't. Mindset and positivity is everything.
"Nobody cares if you can't dance well. Just get up and dance. Great dancers are not great because of their technique, they are great because of their passion." - Martha Graham
JUST DANCE WHANGAREI
I think sometimes dance becomes something for "other people."Just Dance" exists to create an accessible and inclusive environment in which to explore the medium and all it has to offer. First and foremost it needs to be fun. Learning to love movement and to feel confident and passionate about dance are, I believe are the most important first steps - no matter where your dance journey is headed. Whether you plan to make it your life pursuit or simply take from it the amazing life lessons in self confidence, expression, discipline, and the physical benefits of increased body awareness, strength and flexibility, it must first be a happy place!
We have a fantastic team of passionate instructors at "Just Thrive" with a varied skill set and a true love of dance. As well as classes in contemporary, ballet, jazz, tap and hip hop fusion, we use tools like pilates and yoga to ensure students develop a great relationship with their bodies.
I love to watch the positive impact dance can have on the mind, body and soul, and take enormous pride in the role of my team and myself in providing a nurturing environment to achieve this!
Carla x
For more information on "Just Dance" please visit their
website
How do you define self esteem?
Well according to Auntie google this is it:
The "

self

" part is

self

-explanatory, referring to you, yourself. So think of

self

-

esteem

as how you value yourself. If you think everything you do is wonderful and deserves praise, you have no

self

-

esteem

problems, but if you feel like you are not worthy of good things, you may have low

self

-

esteem

.
I guess self esteem can look different for everyone... and there is no one person in either category all the time [this person has low self esteem and that person has high self esteem] as we all have our moments of ups and downs. Everyone has times where they feel amazing and everyone has moments where they feel stink. I know from experience, and it can be so challenging at times.
There is no rule that says we have to be happy all of the time, because lets face it, being sad or feeling bad is just a part of life – its about what we do in those times of less than worthy situations that makes the difference.
One of the famous laws of the universe is called the law of dis-placement – this law states that no two objects can occupy the same space at any one time – so with that in mind, when you fill your mind with low self esteem thoughts, how can high self esteem thoughts fill that space at the same time? The key here is to find a way to move those bad thoughts away to replace them with better ones.
In my opinion the first step in helping to boost your self esteem is starting to recognize what makes you feel good about yourself, and what makes you feel bad about yourself – then taking it from there and finding tools that help you overcome the bad times.
So have a think – what does low self esteem look like to you? What makes you feel down? What makes you feel that you are not good enough? Then on the other hand, what does high self esteem look like to you? What makes you feel good about yourself, what lifts your happy?
A good place to start is with a pen and paper and write them down.
6 tips for improving self esteem
Positive self talk...
Talk nice to yourself, our words are very powerful, our minds absorb a lot more then we realize, so when we are constantly telling ourselves we are good enough, we will start to believe it more and more. Daily gratitude and positive affirmations can help a great deal here... there is a saying that goes "when we change the way we look at things, the things we look at change"
Healthy eating and movement...
Food has a lot to answer for when it comes to our bodies and how we feel, and its so hard as there is such a wide range of food out there that is not good for our bodies or mind, but it is everywhere and all our friends are having it so we want it too!
Take an energy drink for example – it may give you a caffeine hit and a spike of energy, but you will feel that energy die down quicker then it went up! Then you feel as if you need another... and it goes on and on – that is what the are designed to do.
My advise here is to start to think of our bodies like a fine tuned machine. If we put the right fuel into it, we get the best results from it. If we put the bad stuff into it, thats were we start having problems. We only have one body – lets look after it.
Start to recognize how certain types of food makes us feel – healthy body = happy mind.
Don't compare yourself to others...
We are all different and we are all amazing in our own right... something your friend is great at, you might not be, and visa versa – thats the beauty of it! If we were all the same life would be boring! So embrace your individuality.
Do things that make you happy...
When you are doing something you enjoy, you will naturally be happy! I know, sometimes there are things we need to do that we might not enjoy so much – thats called life! But make sure that you schedule some time to do something that makes you happy!
Focus on whats in your control...
So many things in life are beyond our control, and there is not a lot we can do about it. Think about things that are in your power to control and see what you can do about those.
Be around happy people...
Surround yourself with people that make you happy! Choose friends that make you feel good about yourself. Stay away from those that trigger negative thoughts in your mind.
Please remember one thing in all of this
YOU ARE NEVER ALONE.
There are many help tools available... your parents, grand parents, friends, aunties, uncles, good friends, teachers, google advise, and helplines you can call.
You can even message me to talk to or help for advise – I will always listen and help where I can.
THERE IS ALWAYS SOMONE TO HELP.
Youthline 0800 376 633
Thanks!!!
That brings us to the end of another month! You may have noticed a new layout to the cover of this issue - I have been throwing ideas around in my head about changing names, as I did not really know how to incorporate the forever young logo in the title - so I came up with this cover and I quite like it because its different! So I will stick with Forever Young!
If you have any feedback or have something you would like me to share please feel free to contact me!
Thank you so much for reading and I hope you all enjoy!
Stacey x