TEEN PORTRAITS
"Forever Young"
Teen Portraits
I believe this is such a wonderful time of your life and I want to show every teenager they are unique in their own special way. I know at times it's a tough road out there for teens, I know that confidence can be a big issue at this time of your life, I also know that there is a false perception of what we should be – my goal is to change that.
I want to showcase the real teen, the modern teen, today's teen!
Teen portraits do just that, capturing you in that moment of youth, freezing that moment forever...showing you what the world sees in you.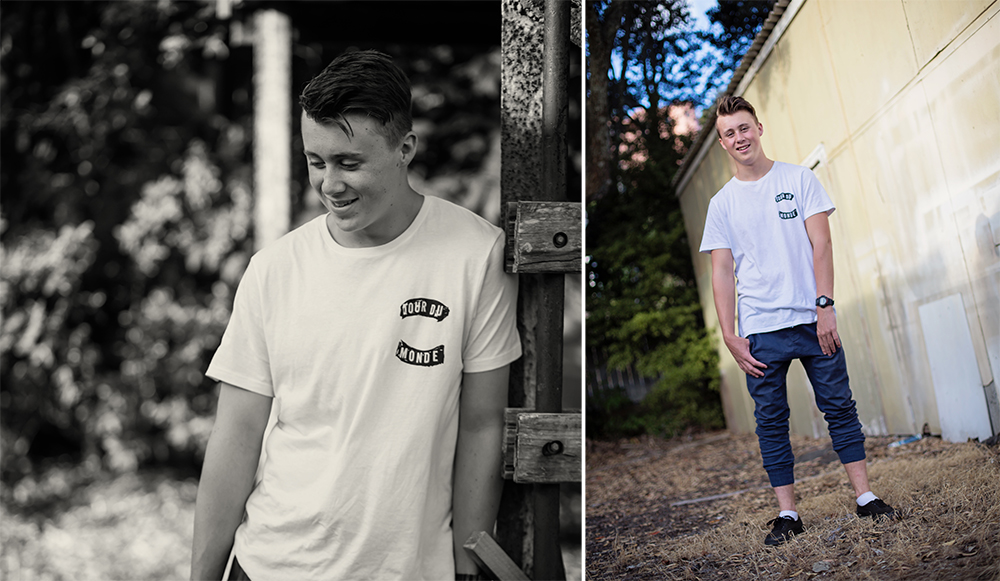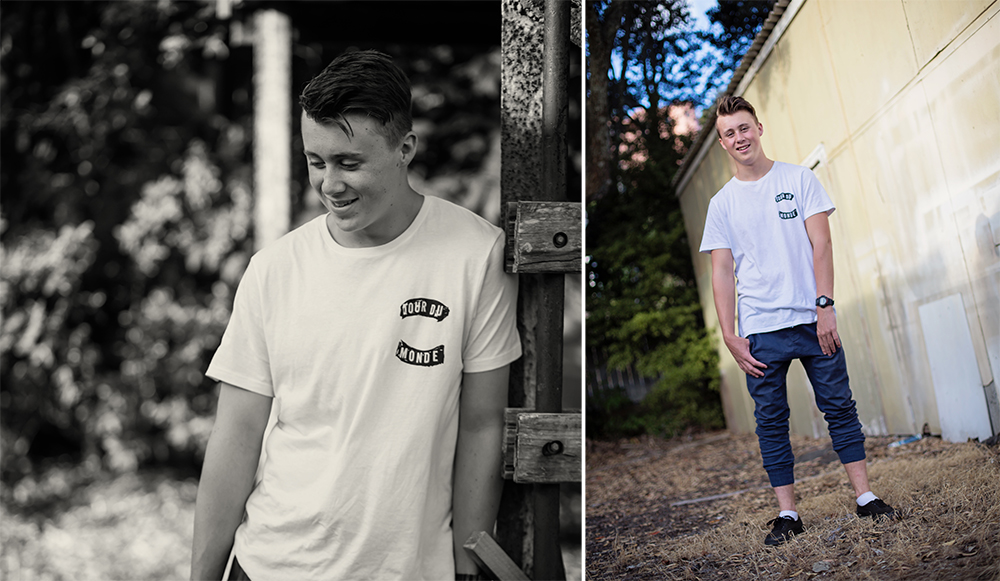 What to expect...
Before...
Here is where you confirm your booking by paying your session fee, which includes your mini makeover [for the girls!]
Now is the time to start thinking about how you would like to be photographed! How you would like your hair and makeup, what to wear... accessories... I am here to help you decide all of this and answer any questions you may have about your photo shoot.
During...
On the day we will meet at the agreed time and location and get started making memories! This should be a fun and special event and will result in keepsakes for the rest of your life. I understand how important your investment is and I ensure that we will make the most of our time together. Before your shoot, I have a professional hair and makeup artist come to work with you to create the look you want. After this, your shoot will take around 1 - 1.5 hours, with up to 3 outfit changes should you wish. The girls I have photographed are everyday teens like you, I will guide you with poses and expressions and help you feel comfortable.
After...
There is no obligation to buy. My investment packages give you the freedom to choose how many images you would like, framed gallery walls, or purchase individual prints.
Everything purchased comes with the matching digital file.
I will upload a private gallery available for 7 days for you to browse your images and choose your favourites. I am just an email or phone call away to answer any questions you may have regarding your images.
I understand that everyone has different budgets, therefore I have the option of paying in instalments – this is something we can chat about and arrange to suit. You will have the confidence and piece of mind knowing exactly what you are purchasing.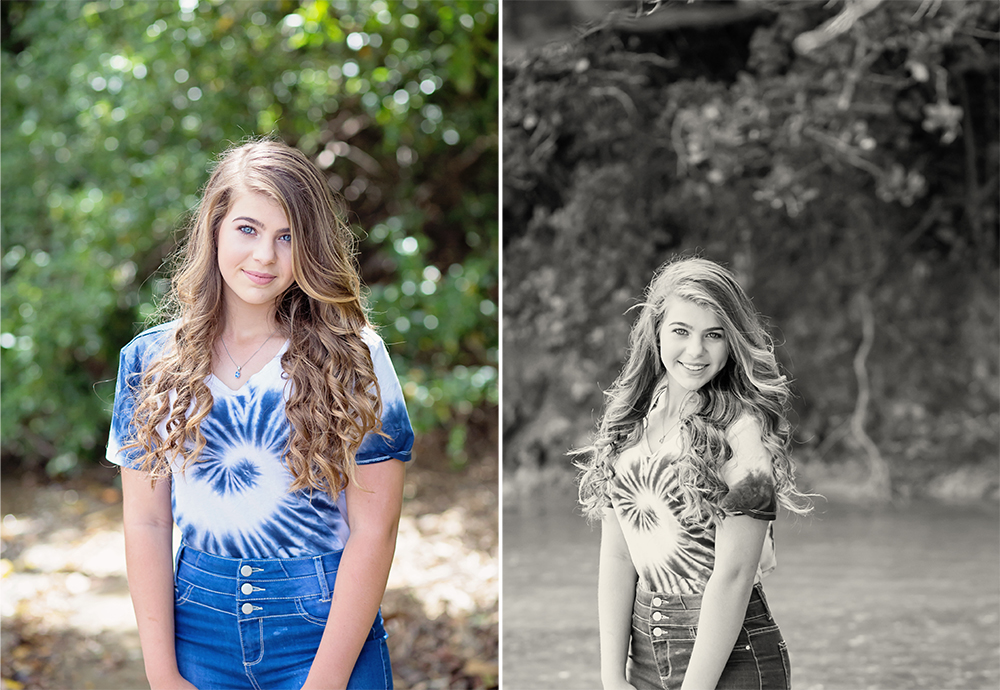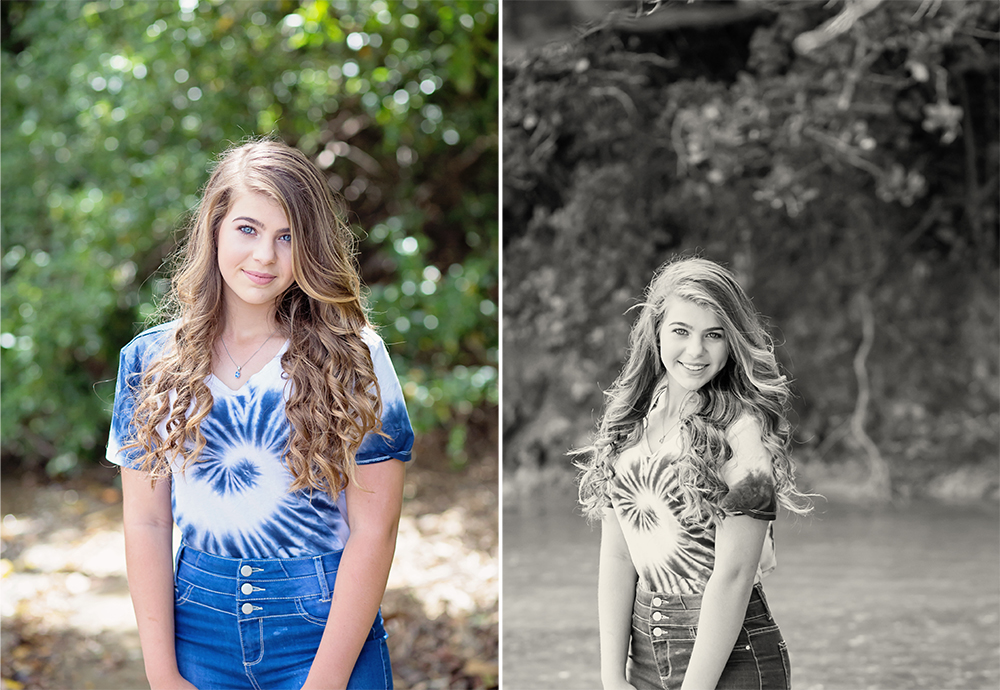 PORTRAIT SESSION FEE
GIRLS $190
INCLUDES YOUR MINI MAKEOVER
GUYS $100
Image collections
I offer the flexibility of purchasing individual prints or the entire collection.
Individual 11x14 inch matted prints are $180 each and you will receive the matching digital image.
The entire collection of digital images can be purchased for $750
With this, you will also receive your favourite 3 images as a matted 11x14 inch print all ready for you to select your favourite frame to pop them in.
Once payment is received these will be available to download via your client gallery and I will prepare your matted prints and get them in the post to you.
Once you have purchased your images I will create a shopping cart for your gallery where you can purchase top-quality prints at wholesale price - I do recommend if you are going to purchase prints and frames for your wall this is the place to do it as you will be getting the best quality.
Payment plans are avaliable - please as for this option.
Imagine having that confidence where you believe in yourself, that is exactly what a Teen experience will offer. Through your photos I will help build self-esteem, confidence and self-worth, creating a positive experience that will be treasured forever as part of your life story.
Every teen has a story... Every teen has their own unique personality... Every teen is worth it.
What people are saying
WOW!!………
This is the best way to describe our experience with Stacey!! It was more inviting than what Shanice had ever expected, Shanice was apprehensive about getting her photos taken as her self confidence is not great. From the moment we arrived Stacey was relaxed, inviting and very professional! The photos that Stacey captured of Shanice left me speechless as she had brought out a confidence in Shanice that was priceless!! At the end of the day Shanice made several comments about how the day was not what she expected…..but so much more as it was a lot of fun and that Stacey was such a lovely person, so easy to listen to, and that she loved how Stacey gave her lots of advice and direction for the poses! I highly recommend this awesome experience to other teen girls out there that want to see aside of themselves they didn't know they had!!
Thanks Stacey!! xx
Nellie Kemp & Shanice Croft-Kemp
Teen Blogazine for September is here!
This month we have a gorgeous feature teen by the name of Katie...
Thank you Katie for being the feature teen for September! It was so lovely photographing you, I hope you enjoyed it!
Katie is a very inspirational young lady, and has over come so many challenges in her life.
Katie has Bronchiectasis... but she does not let this stop her from living her life and making the most of it!
Bronchiectasis is a non-reversable, lifelong, chronic lung disease. It is caused by damage and scarring in the lungs. The airways become widened and mucus is easily trapped in pockets within the airways which allows bacteria and viruses to grow quickly and cause new or long-lasting (chronic) infection. These infections cause damage and more scarring to the airways and lungs.
Here is our little interview...
[Me] What's your favourite colour?
[Katie] Black
[Me] What is one of your biggest challenges you have over come to date?
[Katie] Balancing my medical issues with everyday life. My medical issues mean that I miss a lot of school and it is hard to maintain my education, hobbies, and social life. I get very tired, and sick a lot, which means I am not always able to participate like others do.
[Me] What do you enjoy doing in your free time?
[Katie] Horse riding, swimming, surfing, going to the beach, hanging out with friends.
[Me] Who inspires you and why?
[Katie] My friend Charlotte. She is nice to everybody, she is intelligent, she is a hard worker, she is good at horse riding, and we have the same interests.
[Me] This month we have some advice on making pocket money!How do you make a little pocket money for yourself?
[Katie] I help Mum with chores around the house such as emptying the dishwasher, getting the washing off the washing line, and steam mopping the tiled floors.
[Me] What is your most prized posession?
[Katie] My Chrome Book
[Me] Who is the most famous person you have met?
[Katie] Myself lol (I have been on 7 Sharp, Native Affairs, on the radio, in lots of magazines, and on posters in every Countdown supermarket in NZ). I met the Captain of the Lions rugby team, and two of the players, when I was in hospital in June this year.
[Me] If you wrote a book, what would the title be?
[Katie] Ten Steps to becoming an Idiot
[Me] If you had one super power – what would it be and why?
[Katie] Flight so I can fly to any place I want to go to.
[Me] What makes you happy?
[Katie] Spending time with animals or being at the beach with friends.
If you would like to book a teen photoshoot please contact me
Finding a connection with another person allows us to feel valued and gives us a sense of belonging. Forming the right friendships can boost our confidence and improve our self-esteem.
When I think back to my teen days I know the struggle of making friends only too well!
At primary school everyone was friends with everyone, no one really cared what you looked like, or what you were into, you just played with whoever sat next to you at the time...
Next, intermediate and you all went your separate ways in different classes, maybe schools... and suddenly it was not that easy anymore. Then high school was just the same but on a bigger scale!
I wish that back then I was a little braver, I wish back then I just said "hi" a little more often... Easier to say now, than it was to do back then.
AND to top that, with todays word of online life it adds even more complication to the friendship game [we will cover this topic another time].
For now lets focus on the real life talking face to face friendships.
As you become more independent, you will form many friendships along the way... some will stay for a long time, even forever, some will come and go... the good thing is there are a few skills that you can learn to help you out a little!
Self Love
Make friends with yourself first... love you... be brave to express who you are and stay true to yourself.
Reflecting
Think about what qualities you have that would make you a good friend... What is important to you and how do you let people know that about you? Knowing who you are and what is important to you will help you attract the right friends.
Get Talking
Learn small talk — light easy conversations... look around you, is there something that you could use to strike up a conversation? Choose simple topics... school... sports... music... games...
Keep it light, positive and interactive...
Listen
Listening is one of the most important skills you need when making friendships. Try to really listen more then you speak.
You win some you loose some
Remember that not every person you come across will be your best friend. There are some friends that you just chat with in class and there are some friends that you share your secrets with... when you first make friends try not to share too much of yourself too soon, wait untill you find someone that truly understands your values.
Best friends can disagree
Always remember "there is no right or wrong, only perception".
Even the best of friends might have a little fight every now and then, it is a normal part of any relationship but not every disagreement is the end of a friendship. Sometimes in the heat of an argument with a friend it is good to take a step back, breathe and think for a few seconds... you may end up seeing the argument from their perspective and why they may be upset? And there are also times when the best thing is to agree to disagree, and move on from the topic.
Most of all remember to have fun and be yourself and genuine friends will come your way...
We all would like a little extra pocket money, and Mum and Dad don't want to be dishing out the $$ left right and center! So why not take matters into your own hands and get out there and earn a little extra $... there are lots of fun ways to do it! A little self-motivation and perseverance is all you need!
Here are 5 ideas to help get you started!
1 - Garage sale!
How about get a few friends together that want to do the same, have a clean out of your stuff [mum will like this idea!] Make a pile of what you no longer need or want – get Mum or Dad to go through it to make sure you are not getting rid of something for a quick buck that they know you will want a few weeks down the track – or that you could hand down to your little brother or sister!
Set a date and a location [your garage!] Post some signs out a few days before and away you go!
2 – Home helper
We all know that life is pretty crazy for most – Life is busy... Im sure I speak for most when I say it would be nice to have a home helper sometimes! Someone to bring the washing in and fold it, wash the car, vacuum the house... etc and someone who does it without complaining [aka NOT my own kids!]
How about write a list of chores you are willing and able to do with a $ amount next to it , either for each chore or an hourly rate – write out a few copies and distribute them around your friendly neighbours and your parents friends, you never know you could get some regular work from it!
3 – Umpire/Ref
Do you know how to umpire netball or ref a rugby game? I used to coach a junior netball team and one thing that we could have done with was a good regular umpire – we had a parent umpire our games, which was great, but they want to watch their kids play the game, not have to umpire – so put it out there!
Coming up to a sports season, approach the club or school and let them know you can ref or umpire... sort out a rate [maybe $10 a game?] And see what you get back. You could offer your "first game free" so they get a trial run – if they think you do a great job then thats a great winter job! And if you enjoy it, well that is even better!
4 – Tutor
What are you good at that you could help someone else out with? Maths? Writing? Sometimes if kids need a little extra help with a subject and parents are busy then they could be happy to hire a tutor! Again you could write our a list with your rates and ask some local primary schools to advertise for you? You could offer the first lesson free to see if your services will suit their needs.
5 – DIY
There are loads of simple DIY things that you can make and sell! Set up a little stall at the markets, or on the side of your street, or if you have your own Facebook profile you could make up a page to sell your stuff. Think of a point to call – eg: if mothers day is coming up – find something DIY that could be an awesome gift for mums, or a few DIY projects leading up to Christmas?
With whatever you decide to do to earn a little extra $ - run your idea past your parents to see what they think first!
Good luck ;-)
Getting to know Jessie Rose...
I caught up with Jessie-Rose in her new shop she is setting up in Kamo! I love what she is doing in there and her most recent project she is working on!
How would you describe yourself in 3 words?
Creative, Ambitious, Individual
Where are you from?
I was born and raised in Whangarei.
What kind of Art do you create?
I create paintings in the form of portraits, paintings that tell stories, a lot of it I guess is probably quite dark edgy stuff.
A
lso I have a clothing Label Jessie Rose with accessories etc and I hand paint caskets for leading funeral homes in Auckland and the North, which is a very fulfilling and amazing way to use my gift also.
Have you always wanted to be an artist?
Yup always. Since I was a kid.
How did you start out?

I started out with an inbuilt desire to draw, paint, and create, to make something beautiful from nothing. Its been with me since as long as I can remember.

I first started drawing and painting as a kid, sold my first piece at around 10. Went on to have a near sell out exhibition when I was 18. Since then I have had many exhibitions and gone on to do many other things with my gift.
What inspires you?
Right now top of my list is inspiring children/teens. To open their eyes to what I wish I was taught at their age. To develop their creative thinking and confidence to be themselves, to be individuals and through art to start seeing the world through different perspectives. To let them see and believe that if they dream big anything is possible.
What do you love about life?
I love life being a mum… my daughter is 16. While it's very challenging it's also the best and most rewarding thing I have done. Also I love living life with people I love around me, having fun and being me.
I love creating, I love the endless possibilities in life. I love working with Kids opening them up to a new way of looking at life through art, also I love using my talent to help and comfort others with my hand painted caskets... I love that we are all so different, that we all have various strengths and its up to us to embrace them and succeed in life.
Why is your art important to you?
My art is mostly important to me through the privileged roles I have acquired as an artist, roles that touch and comfort people, and inspire others. That is more than I could Ever hope for as an artist! It's a huge honour, and one I don't take lightly or for granted.
How do you hope that you will inspire people?
Coincidentally through my art classes… named 'inspire,' my mission is to do exactly that-inspire. Inspire children to open their eyes, to learn through art how to be themselves, and so far I'm seeing amazing results.
Also
people who have seen my journey, witnessed my struggles and hard times - by not giving up and by being myself even when people disapprove, and by putting my all into succeeding as an artist… I feel that can inspire others to realise they
in fact
can when they may feel they can't.
Where do you see yourself in 10 years time?
I see my 'Inspire' art school growing and developing hugely. I will continue to touch and inspire as many lives as I physically can. I see endless possibilities to influence and guide teens/children who love art, children with difficulties etc.
I am also passionate about giving back and next year I want to begin instilling that in the kids I teach. I believe it's important for today's children to learn to look outside of themselves and become more aware of children less fortunate, kids in our own back yard who are living in poverty. I think it's an awesome thing to encourage children in and we will be using their art as a way to help raise money for such causes. I see that as an ongoing part of Inspire, and only see that growing and growing over time.
I also see my art/caskets being recognisable across oceans, and my clothing brands and accessories made available nationwide and afar... to name a few ;)
What is one piece of advise you would give to your teen self?
Grow and learn to just be you! Open your eyes… and use art to help you on that journey to express yourself, it's ok to be different.
Thank you Jessie Rose!
If you would like to know more about Jessie Rose and her Inspire classes feel free to send her a message.
Thank you for reading this month's Teen Blogazine!
I would love to hear from you... feel free to leave me a message to say hi, or if you have any questions or topics you would like me to chat about please feel free to send me a message.
Stacey x