TEEN PORTRAITS
"Forever Young"
Teen Portraits
I believe this is such a wonderful time of your life and I want to show every teenager they are unique in their own special way. I know at times it's a tough road out there for teens, I know that confidence can be a big issue at this time of your life, I also know that there is a false perception of what we should be – my goal is to change that.
I want to showcase the real teen, the modern teen, today's teen!
Teen portraits do just that, capturing you in that moment of youth, freezing that moment forever...showing you what the world sees in you.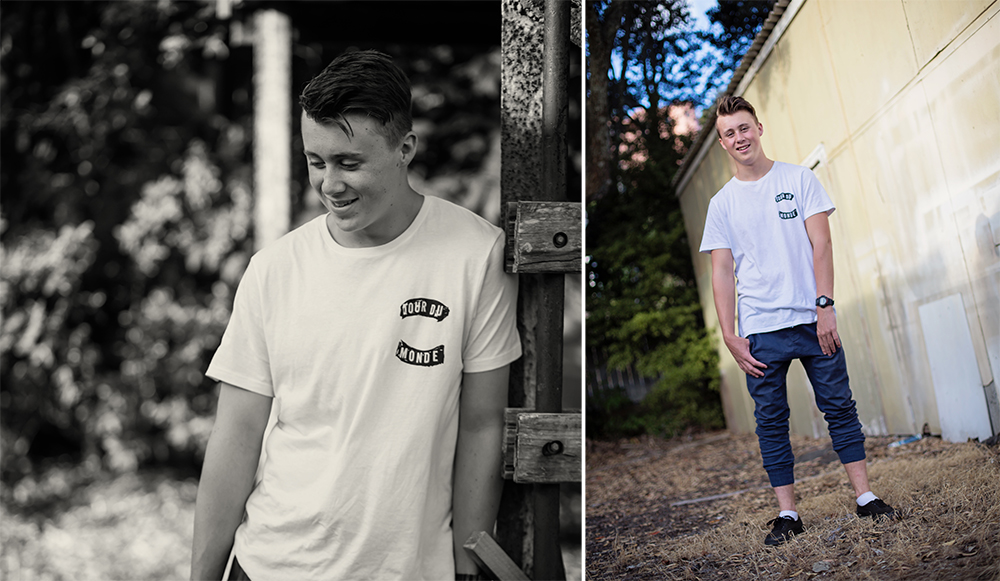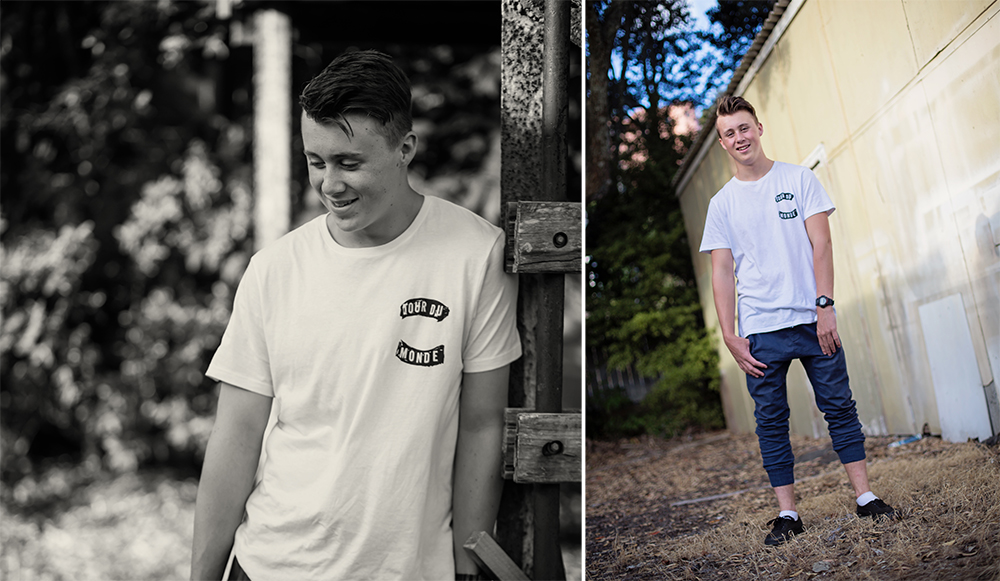 What to expect...
Before...
Here is where you confirm your booking by paying your session fee, which includes your mini makeover [for the girls!]
Now is the time to start thinking about how you would like to be photographed! How you would like your hair and makeup, what to wear... accessories... I am here to help you decide all of this and answer any questions you may have about your photo shoot.
During...
On the day we will meet at the agreed time and location and get started making memories! This should be a fun and special event and will result in keepsakes for the rest of your life. I understand how important your investment is and I ensure that we will make the most of our time together. Before your shoot, I have a professional hair and makeup artist come to work with you to create the look you want. After this, your shoot will take around 1 - 1.5 hours, with up to 3 outfit changes should you wish. The girls I have photographed are everyday teens like you, I will guide you with poses and expressions and help you feel comfortable.
After...
There is no obligation to buy. My investment packages give you the freedom to choose how many images you would like, framed gallery walls, or purchase individual prints.
Everything purchased comes with the matching digital file.
I will upload a private gallery available for 7 days for you to browse your images and choose your favourites. I am just an email or phone call away to answer any questions you may have regarding your images.
I understand that everyone has different budgets, therefore I have the option of paying in instalments – this is something we can chat about and arrange to suit. You will have the confidence and piece of mind knowing exactly what you are purchasing.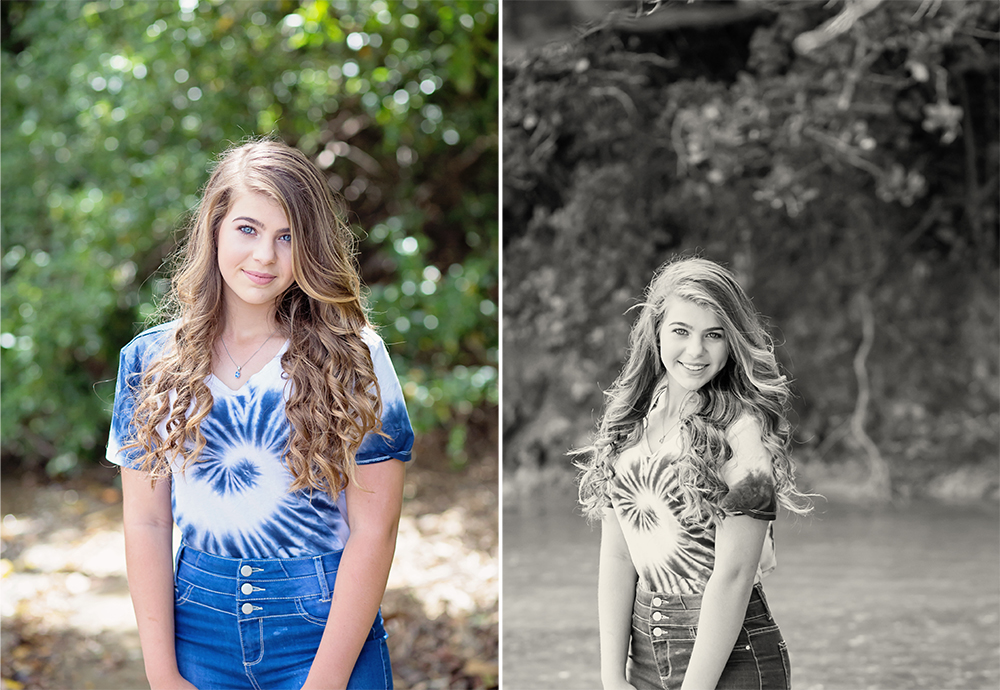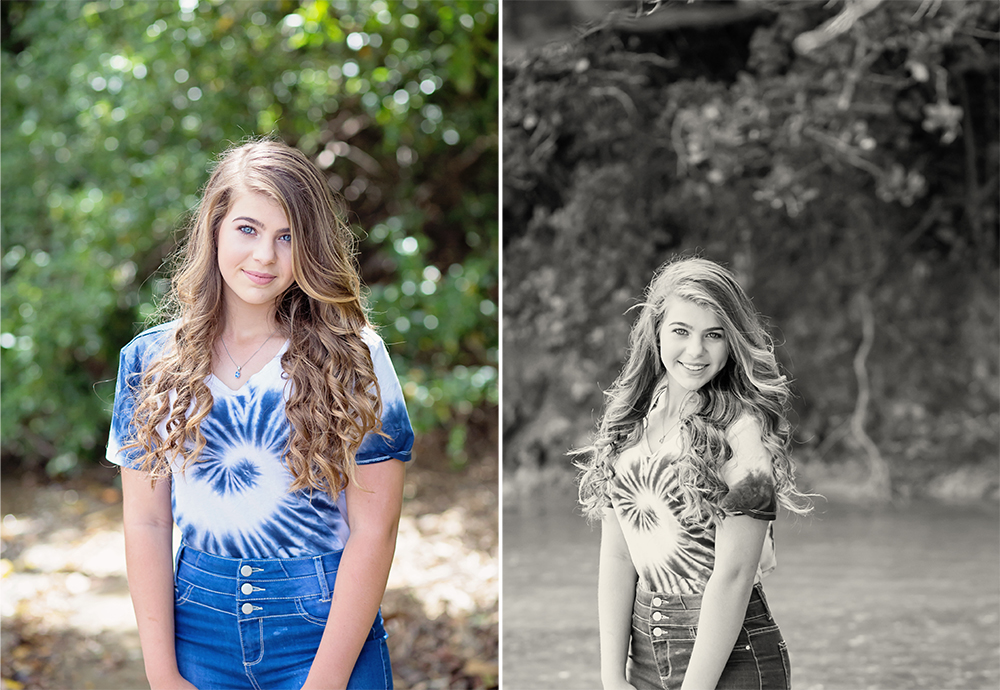 PORTRAIT SESSION FEE
GIRLS $190
INCLUDES YOUR MINI MAKEOVER
GUYS $100
Image collections
I offer the flexibility of purchasing individual prints or the entire collection.
Individual 11x14 inch matted prints are $180 each and you will receive the matching digital image.
The entire collection of digital images can be purchased for $750
With this, you will also receive your favourite 3 images as a matted 11x14 inch print all ready for you to select your favourite frame to pop them in.
Once payment is received these will be available to download via your client gallery and I will prepare your matted prints and get them in the post to you.
Once you have purchased your images I will create a shopping cart for your gallery where you can purchase top-quality prints at wholesale price - I do recommend if you are going to purchase prints and frames for your wall this is the place to do it as you will be getting the best quality.
Payment plans are avaliable - please as for this option.
Imagine having that confidence where you believe in yourself, that is exactly what a Teen experience will offer. Through your photos I will help build self-esteem, confidence and self-worth, creating a positive experience that will be treasured forever as part of your life story.
Every teen has a story... Every teen has their own unique personality... Every teen is worth it.
What people are saying
WOW!!………
This is the best way to describe our experience with Stacey!! It was more inviting than what Shanice had ever expected, Shanice was apprehensive about getting her photos taken as her self confidence is not great. From the moment we arrived Stacey was relaxed, inviting and very professional! The photos that Stacey captured of Shanice left me speechless as she had brought out a confidence in Shanice that was priceless!! At the end of the day Shanice made several comments about how the day was not what she expected…..but so much more as it was a lot of fun and that Stacey was such a lovely person, so easy to listen to, and that she loved how Stacey gave her lots of advice and direction for the poses! I highly recommend this awesome experience to other teen girls out there that want to see aside of themselves they didn't know they had!!
Thanks Stacey!! xx
Nellie Kemp & Shanice Croft-Kemp
Welcome to the Teen Blogazine for August 2017
This month we have Korie as out feature teen! Now Korie and I have something in common! My great grandfather is his great great grandfather - who had 2 families! Korie is from his first family and I am from his second family. I was so pleased that Korie was interesed in being the feature teen for this month!
Here is our little interview!
[me] What is the best thing that has happened to you recently?
[Korie] Doing a hotlap at Hampton Downs in a Porsche 911 GT3RS
[Me] Who/What inspires you?
[Korie] Hayden Paddon NZ WRC driver.
[Me] What do you work toward in your free time?
[Korie] Learning the guitar.
[Me] What did you think of your photoshoot?
[Korie] It was good, something I've never done before and thought I'd give it a go.
[Me] What type of music do you listen to or what is your fave song?
[Korie] I don't really listen to anything particular but I do listen to a few old songs which I'm learning on the guitar.
[Me] What is the most memorable class you have ever taken?
[Korie] Probably woodwork classes at intermediate.
[Me] Skittles or m and m's?
[Korie] m and m's
[Me] If you could travel anywhere, where would you go?
[Korie] Croatia, because that's where my ancestors are from.
[Me] If you were an animal, what would you be?
[Korie] A hawk, because they have good vision and they look cool, also it would be cool to fly.
[Me] What are your interests?
[Korie] Guitar, fast cars, travelling, hunting, fishing and the outdoors.
Here are a few portraits from our photoshoot! Korie brought along his little pup for some photos too...
If you would like to be a feature teen on the blogazine please contact me!
Turning 34 this year means that I have doubled my life time from the time I was 17.
Here are the top 7 things I would love to beam back to the young women I once was.
#goals
It's not what you achieve but who you become
I had so many dreams as a 17 year old! I wanted to open a flower shop and run a café. Speak in front of big audiences and travel the world. As I accomplished many of the goals from when I was 17 I realised in hindsight that it wasn't the goal being achieved that was most satisfying – it was realising who I had become by achieving those goals that meant the most to me.
#progress
It's not how far you get ahead but how far you help others come with you
We all have the ability to shine in our own genius; anything that you desire is possible for you. But the friendships and connections that you make along the way will hold more lasting value than all of your achievements combined – Make sure you stay in touch with those who you treasure, progressing forward in life is so much more fun when you have someone else enjoying the journey with you.
#truebeauty
It's not about what you look like; it's about how you feel inside
Over the next 10 years you will hear so many different perspectives about how you should look and why. Some will tell you to change your hair colour, others will ask you to wear different clothes; remember that people who want to help you feel good inside will accept your style and approach to your appearance as it is.
#success
It's not about what others think of you; but how you view yourself
You will win some and you will lose some; but overall how you view yourself is the true measure of success. Others may cheer when we win and some will walk away if we lose, but our personal view of ourselves during the process is what you need to look to gauge your own success.
#confidence
It's not about having someone else love you; it's about loving who you are
When we feel good about who we are, we attract others who appreciate us just the way we are. Any ideas about needing to change ourselves to win the affection of someone else is not being loving or kind to ourselves.
#achievement
It's not what you accomplish; but how true you are to yourself in the process
Sometimes people really win in life, but they lose at being true to themselves. There is no external success that is greater than living true to who we truly are.
#adaptability
It's not about hoping things always go right; it's about how to adjust when they don't go well
It's inevitable that your plans will not always fly and some goals will not be reached; that's not always a bad thing. How we choose to adapt and adjust to life when things are not going how we'd like is the skill that will always steer you forwards to the long term success were all capable of.
Lysa x
Re-Defining Perfect - Corinne Austin from Fit Fix shares some words of wisom
It's time we took the pressure off ourselves, and actually just began to enjoy living, in the moment, every moment.
So many of us are constantly striving for our own version of 'perfect'. A perfect level of fitness, perfect health, or even the perfect body! And it's stressful, and draining, and it's not sustainable. Perfect is not ever something that we should strive for for these very reasons. It serves nobody well, and it never will.
When it comes to health, wellbeing, fitness or aesthetics, perfection - to many of us - is simply just a subjective, constantly-changing, painstakingly-sought-after yet unattainable destination. It's a constant comparison of oneself to a non-existent future/better person. Perfection is a dream the majority of us won't ever realise as, no matter where we find ourselves, or how many things we tick off as we endlessly seek perfection, the grass will ALWAYS be greener elsewhere. There'll always be something else we want, something else we feel like we need, something else we consider worth striving for. We'd be living as racehorses, hooning and scrambling round the track searching for the finish line, except the finish line continues to ever-extend it's position and remains just out of reach.
Rather than focus and throw all our energy into what our destination will be or framing what it looks like, we instead need to learn to ride, enjoy, and gain wisdom from the whole entire adventure as we strive to create our own best recipe for individual health and vitality. This will most likely mean we do endure some hard slog and suffer some fails along the way – but this is the best way to learn! On the flip side there'll be plenty of wins and triumphs too – and those are there to encourage us and keep us on the straight and narrow.
If all you can do today is just one step towards better health, then that is all that matters - and we should say that THAT is perfect. Every little step along the way – whether they be forward, back, sideways, or in the form of the cha cha - is worth it. Worth it because we'll either loathe it, leave it, learn from it or love it. And all of those things combined create adventure and excitement – because we don't thrive on constant, we thrive on challenge and we thrive on change. And it's challenge and change that keep us improving upon the past and keeps life awesome.
So, if we were to redefine perfect as being an individualised work-in-progress approach to the goals that we are chasing, then perfection should be the notion of being enough right now but having a desire to keep bettering oneself. And that, to me, sounds miles more plausible, nurturing and realistic.

Corinne Austin - Movement Motivator
corinne@fitfixnz.co.nz
Ever thought of yourself as a bit of an actor?
Fourth Wall is a progressive and diverse actors agency fit for the 21st century...
We are still looking for a few more fantastic people to join our books, so we can present a juicy array of talent!
All are welcome to apply.
We have several casting directors and producers supporting us - let us open some doors for you.
Visit our website to find out more about the agency's experienced directors, and view the talent we have so far.
We are taking a very different approach to the actor/agent relationship, so if you have been searching for an agent or aren't sure where to start, or have had a less than great experience previously - don't hesitate to register for an audition!
We are friendly and have a genuine desire to HELP emerging actors/talent (or experienced ones!) in many aspects - not just representing them for professional work.
If you aren't based in Auckland, we can arrange to Skype, or you can tape an audition video and send it through - just fill out our application form on the website and we'll work it out from there!
We are shaped by out thoughts... so lets get some good thoughts into our head!
The best way to do this is with daily positive affirmations - having them placed where we can catch a glimse of them often, throughout the day...
Did you know that positive affirmations are proven methods of self-improvement because of their ability to re-wire our brains!
Just like exercise they raise the level of feel-good hormones and push our brains to form lots of positive thought!
Which is why I have designed these "affirmation buntings!"
They are so cute to hang in your bedroom... They make a funky little feature - with huge benefits!
You could hang your favourite 10 up, maybe pop one on the fridge with a magnet, even pop them in your bad to take with you to school... so versitile!
They are only $35 a set [including delivery] and you get 30 cards with Jute string and pegs to hang 10.
Just contact me to grab a set!
THANKS FOR BEING HERE - PLEASE SHARE!
Forever Young Blogazine is coming up to celebrating our first birthday!!!
We will be celebrating with a little competion and a bit of re-branding with a new name.
If you have enjoyed reading Forever Young Teen Blogazine, I would love to hear some feed back! Feel free to leave me a comment here or email stacey.milich@gmail.com
Thanks x See you next month!