TEEN PORTRAITS
"Forever Young"
Teen Portraits
I believe this is such a wonderful time of your life and I want to show every teenager they are unique in their own special way. I know at times it's a tough road out there for teens, I know that confidence can be a big issue at this time of your life, I also know that there is a false perception of what we should be – my goal is to change that.
I want to showcase the real teen, the modern teen, today's teen!
Teen portraits do just that, capturing you in that moment of youth, freezing that moment forever...showing you what the world sees in you.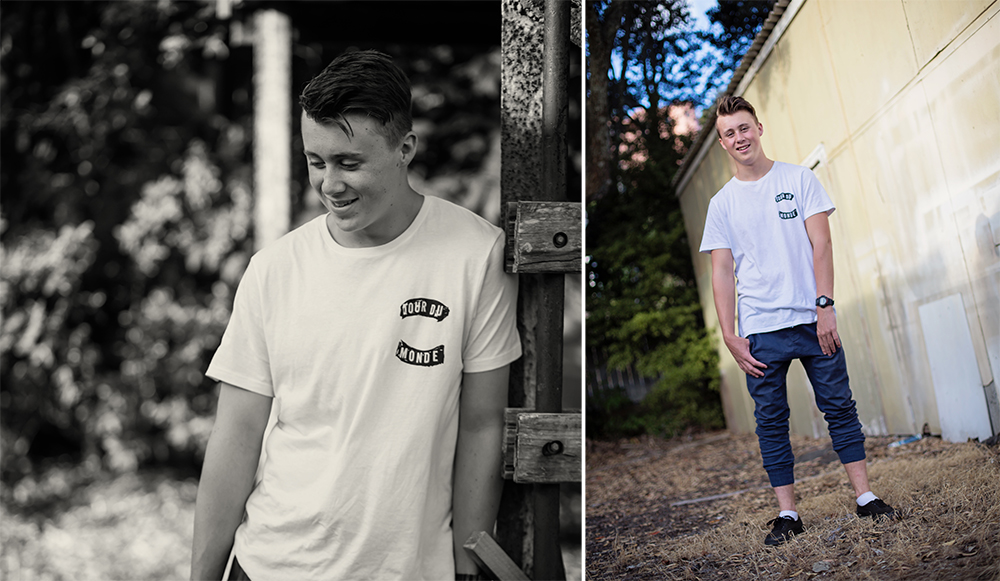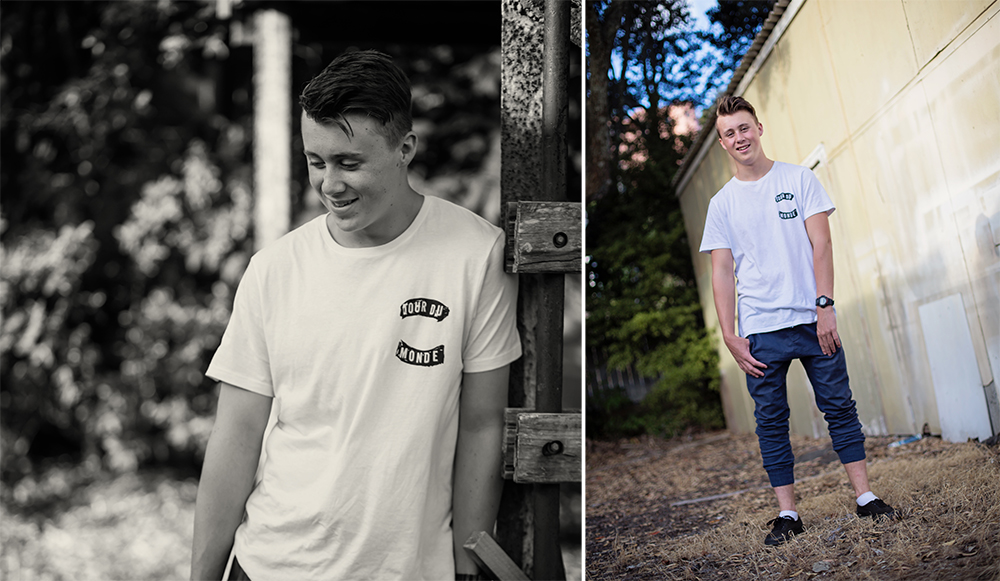 What to expect...
Before...
Here is where you confirm your booking by paying your session fee, which includes your mini makeover [for the girls!]
Now is the time to start thinking about how you would like to be photographed! How you would like your hair and makeup, what to wear... accessories... I am here to help you decide all of this and answer any questions you may have about your photo shoot.
During...
On the day we will meet at the agreed time and location and get started making memories! This should be a fun and special event and will result in keepsakes for the rest of your life. I understand how important your investment is and I ensure that we will make the most of our time together. Before your shoot, I have a professional hair and makeup artist come to work with you to create the look you want. After this, your shoot will take around 1 - 1.5 hours, with up to 3 outfit changes should you wish. The girls I have photographed are everyday teens like you, I will guide you with poses and expressions and help you feel comfortable.
After...
There is no obligation to buy. My investment packages give you the freedom to choose how many images you would like, framed gallery walls, or purchase individual prints.
Everything purchased comes with the matching digital file.
I will upload a private gallery available for 7 days for you to browse your images and choose your favourites. I am just an email or phone call away to answer any questions you may have regarding your images.
I understand that everyone has different budgets, therefore I have the option of paying in instalments – this is something we can chat about and arrange to suit. You will have the confidence and piece of mind knowing exactly what you are purchasing.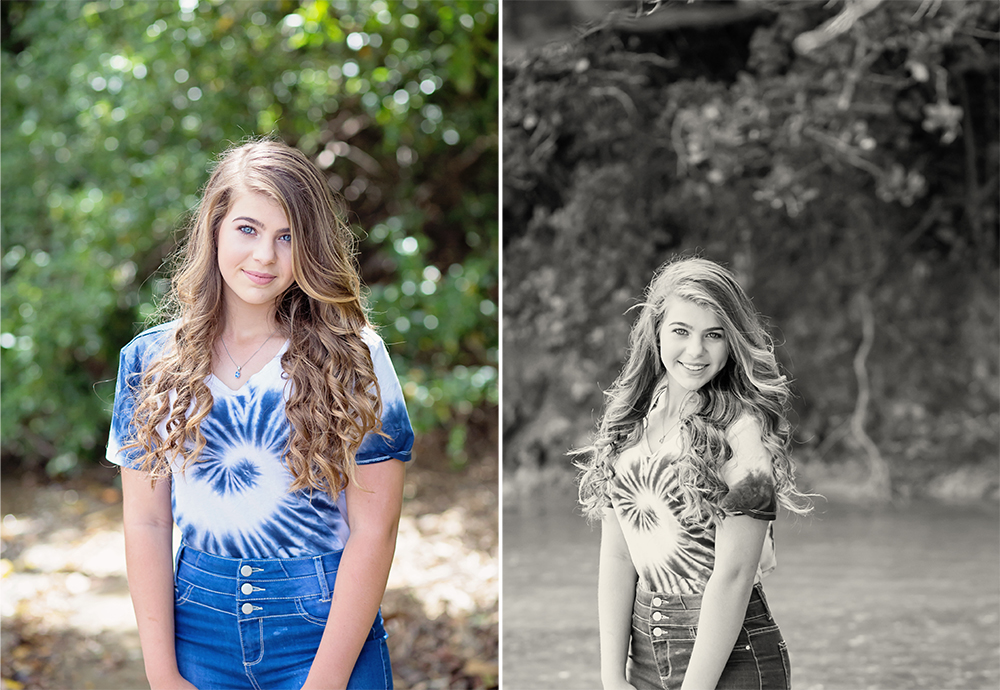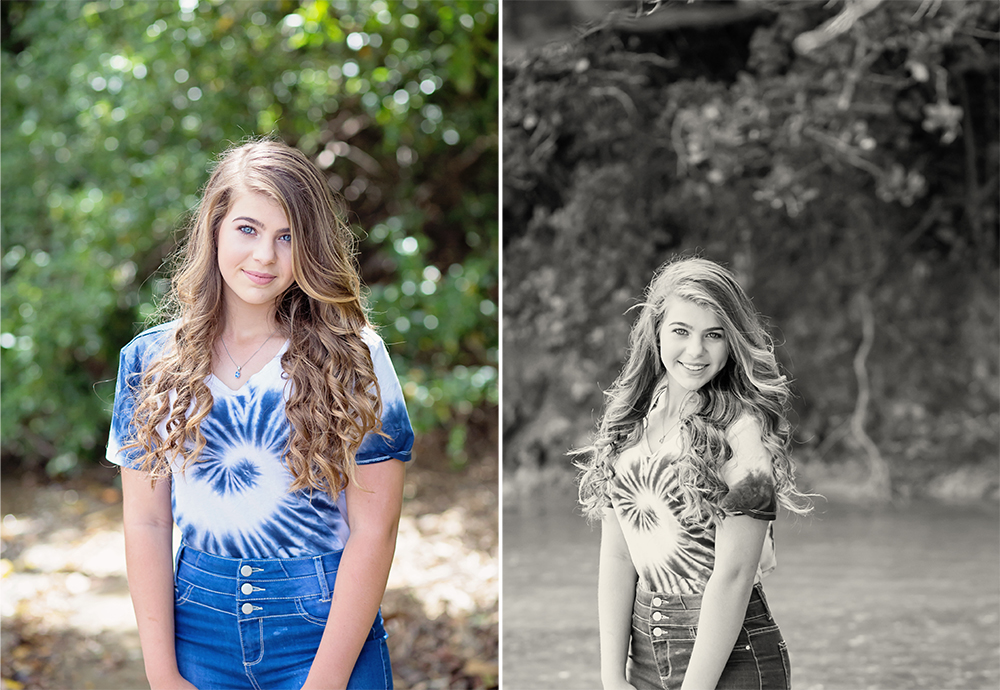 PORTRAIT SESSION FEE
GIRLS $190
INCLUDES YOUR MINI MAKEOVER
GUYS $100
Image collections
I offer the flexibility of purchasing individual prints or the entire collection.
Individual 11x14 inch matted prints are $180 each and you will receive the matching digital image.
The entire collection of digital images can be purchased for $750
With this, you will also receive your favourite 3 images as a matted 11x14 inch print all ready for you to select your favourite frame to pop them in.
Once payment is received these will be available to download via your client gallery and I will prepare your matted prints and get them in the post to you.
Once you have purchased your images I will create a shopping cart for your gallery where you can purchase top-quality prints at wholesale price - I do recommend if you are going to purchase prints and frames for your wall this is the place to do it as you will be getting the best quality.
Payment plans are avaliable - please as for this option.
Imagine having that confidence where you believe in yourself, that is exactly what a Teen experience will offer. Through your photos I will help build self-esteem, confidence and self-worth, creating a positive experience that will be treasured forever as part of your life story.
Every teen has a story... Every teen has their own unique personality... Every teen is worth it.
What people are saying
WOW!!………
This is the best way to describe our experience with Stacey!! It was more inviting than what Shanice had ever expected, Shanice was apprehensive about getting her photos taken as her self confidence is not great. From the moment we arrived Stacey was relaxed, inviting and very professional! The photos that Stacey captured of Shanice left me speechless as she had brought out a confidence in Shanice that was priceless!! At the end of the day Shanice made several comments about how the day was not what she expected…..but so much more as it was a lot of fun and that Stacey was such a lovely person, so easy to listen to, and that she loved how Stacey gave her lots of advice and direction for the poses! I highly recommend this awesome experience to other teen girls out there that want to see aside of themselves they didn't know they had!!
Thanks Stacey!! xx
Nellie Kemp & Shanice Croft-Kemp
6TEEN
So I had this idea in my head, I wanted to showcase six 16 year old young ladies [or around 16]
Pamper them... Photograph them... Interview them...
To showcase the everyday modern teen and how beautiful they are, how down to earth they are, how real they are.
I had been reading a lot of negative comments around teenagers latey and getting really sick of it. I have 2 new teenagers of my own now, just turned 13 and all I was hearing is "on no, poor you" and I thought that was really sad.
I know it is not all a bed of roses, I know there are ups and downs, but these Teenagers in our lives are human beings, that we created, we have moulded them into the person they are today... I'm not sure about you, but I am so proud of the little people I have created and moulded. If they are a reflection of me, then I have done a bloody fantastic job.
On a FB post of photos I shared recently someone sumed it up perfectly with these words:
"Teenagers often get a bad rep, but you showcase them for the beautiful human beings that they are"
These words brought me to tears, because that is exactly the result that I want to achive.
So after all of this - 6TEEN was born!
---
DANA
When I met Dana, she was alot younger! I was the photographer at her Mum and step fathers wedding, so I was really excited to see them all again and take Dana's portraits for this project!
INTERVIEW WITH DANA:
[Me] What do you do when you are feeling board?
[Dana] I like to play my guitar, write my own songs and my own stories

[Me] Who is your favourite band or solo artist?
[Dana] Harvey Cantwell and 5 seconds of summer

[Me] Who is your hero and why?
[Dana] Joe Sugg is my hero/role model because his main aim in life to to make people happy and thats what i really want to do, I want to make people smile.

[Me] How do you handle stress?
[Dana] I have a nice cold shower

[Me] What do you dream about?
[Dana] I would like go to Victoria University in Wellington to get my bachelors in law and become a layer and hopefully learn the things that I wish to learn e.g speak Spanish and play piano.

[Me] What do you wish you knew how to do that you can't right now?
[Dana] Play piano or speak Spanish

[Me] What is something you have done that you are proud of?
[Dana] Got excellence endorsed in P.E

[Me] How did you start playing the guitar?
[Dana] My dad and my step brother did a bit of guitar when i was 10 and I wanted to learn too so I taught myself using tutorials on the internet.

[Me] What sort of music do you like to play?
[Dana] Pop.

[Me] What would be your perfect day?
[Dana] Going mini golfing with my family and then go to a Breakers game and sit court side and then after the game i'd meet all the players.
---
CAELEY
Caeley was super keen to have a Teen Portrait session with me, she asked her mum if she could be part of project 6TEEN. Caeley is such a sweetheart, very gentle and kind hearted young lady. I enjoyed photographing her around her families farm!
INTERVIEW WITH CAELEY:
[Me] What did you think of your Teen Photoshoot?
[Caeley]I loved it. It was a lot of fun.

[Me] What is the funniest thing that happened to you recently?
[Caeley] This photo shoot as my mum never told me she had booked. We had talked about it but she said I didn't deserve to do it unless I was going to do my jobs. I was so surprised but should have expected it from her. She is such a great person.

[Me] Who inspires you?
[Caeley] Definitely my mum. She is so kind and does so much for me. She is always there for me when I need her and I love her so much and she is so kind to others.

[Me] What do you like to do in your free time?
[Caeley] I like to read and write and watch movies and sing.

[Me] Describe your personality in 3 words.
[Caeley] Bubbly happy kind

[Me] Do you have a motto or mantra for how you look at life?
[Caeley] Philipians 4:6-7
Do not be anxious about anything but in every situation through prayer and petition with thanksgiving present your requests to God.

[Me] What are your strengths?
[Caeley] Art, graphics, hockey and singing

[Me] What do you want to do when you finish school?
[Caeley] Not sure maybe spacial design.
[Me] If you were an animal, what would you be and why?
[Caeley] A dove, they are graceful and peaceful and so free.

[Me] What was the last book you read?
[Caeley] Karen Kingsbury
Longing from the Bailey Flanigan series.
---
CAITLIN
I was priviledged to meet this amazing young lady! Caitlin is so wise beyond her years, a beautiful old soul that is destined to make positive changes in this world.
INTERVIEW WITH CAITLIN:
[Me] What makes you laugh?
[Caitlin] My friends, spending time with my friends and listening to all they're silly jokes and having random conversations about the stupidest things, little inside jokes that can be exchanged with a glance, sarcastic and ironic comments, funny little anecdotes, my siblings and all the silly things we do. Oh and memes.
[Me] What do you want to do when you finish school?
[Caitlin] I want to be a large animal vet, so I want to study at Massey university to do that, and I want to travel, especially around third world countries.
[Me] What motivates you?
[Caitlin] I want to make the most of the opportunities I have been given, I know I am very privileged and I want to make the most of what I have been given and make the people, especially my parents who have worked for me to have these opportunities proud.
[Me] How would you describe your personality?
[Caitlin] Ummmmm, I would say that I'm confident and quite sure of myself most the time especially around things that I know, and people I know. I am also philosophical and like to think really deeply about things, although I do like to have a good laugh about silly things on occasion. I am loyal and compassionate to my friends, and I would do a lot for them. I'm very passionate, the things I care about I care about deeply. I do have a very quick temper though and get mad quite easily, especially when im stressed or tired, which - being a student - is quite a bit.
[Me] What do you think you should be taught more of at school?
[Caitlin] I think that things like mental health awareness, sex and sexuality education and about healthy/unhealthy relationships, as well as more practical skills like money management. Mental health is such a huge issue for today's society and teens are one of the most affected groups, it will affect everyone at some stage in their life and should be talked about, the more it is talked about and the more people learn about it the more likely it is that mental health will be something that people are comfortable talking about and this should help remove the mental health stigma because mental health is just as important as physical health, your brain is an organ just like all others and should be looked after, and teaching kids about it will help the to know when to and how they can seek help for their mental health. Sex education is so important, in this new age sex is an important topic and safe sex and consensual sex are important topics to teach about in high schools especially. There is more than just one or even two sexualities and I think that it would be really beneficial for students to learn about this so that they an be more comfortable n finding this aspect of who they are and how they fit and how its okay to feel differently to what is viewed as the norm and help students feel accepted for who they are an help future generation as their parents are more likely to be accepting of them. People who are new to relationships won't know how to tell whether it is healthy or not and I think that it is important for people to know tis so they can leave unhealthy and/or abusive relationships earlier. So many people leave school not knowing how to pay taxes or manage a budget and these are essential life skills that everyone will need and should be taught.
[Me] What do you think makes a good friend?
[Caitlin] "In the end there doesn't have to be someone who understands you there just has to be someone who wants to" This is one of my favourite quotes, I think there is a lot of things that make a good friend and often they understand you better than you understand yourself, but they might not understand you and that's alright because they want to, they want to understand every little thing about you and that's important. Friends have to be loyal, and support you through your hard times, there for you when they could be anywhere else. Friends should be someone who you can laugh with over stupid things in the middle of the night, go on adventures or sit at home and nap or chill in comfortable silence. But friends will also cry with you, in your darkest times they will lead you back to the light and if they can't they will sit in the dark with you. But it's also really important that whatever your friends are willing to do for you you are also willing to do for them. True friends will always love you, the imperfect you, the confused you, the wrong you, because that's what friends are supposed to do, they should be like family that you chose for yourself.
[Me] If you could have a superpower what would it be?
[Caitlin] Healing, I would want to heal people because there is too much unnecessary pain in this world.
[Me] What are three things you have learnt today?
[Caitlin] What cluster sampling is, (a method of sampling a population in stats)
That bio is really difficult, and procrastinating isn't smart (i knew procrastinating wasn't smart it's just really been reiterated)
That Matariki means eyes of a god and it is called that because when Ranginui and Papat??nuku were separated.
---
EMILY
Emily is such a gorgeous young lady with a kind, gentle heart. I enjoyed photographing her at her family home, watching Emily go from a little shy at the start to really radiating her inner beauty was a delight to witness.
INTERVIEW WITH EMILY:
[Me] What makes you most excited?
[Emily] Summer holidays - beach, sun, friends, card games.
[Me] What are the qualities you look for in a friend?
[Emily] Someone who is kind and funny.
[Me] What is your favourite sport?
[Emily] My favourite sport to play is football. My favourite sport to watch is the NBA.
[Me] What do you want to do with you finish school?
[Emily] No idea
[Me] What do you do when you are feeling bored?
[Emily] Listen to music
[Me]Who is your favourite band or solo artist?
[Emily] I can't pick one I love all sorts of music and listen to it all the time.
[Me] What choices have taught you the biggest lessons? [Emily] That you can overcome problems with determination and the support of others. Don't ever be afraid to ask for help.
[Me] What motivates you the most?
[Emily] Making my family proud
[Me] If you were an animal, what animal would you be and why?
[Emily] A hyena - I have a similar laugh!
[Me] What are your strengths?
[Emily] I'm a loyal friend. I work hard. I care about others.
---
ANNA
Anna has such a positive happy and bubbly personalty, her smile is worth a million dollars and she is one of those people who lights up the world just by being in it.
INTERVIEW WITH ANNA:
[Me] What did you think of your photoshoot?
[Anna] It was amazing! I absolutely loved it. Such an amazing experience.
[Me] Who is the funniest person you know and why?
[Anna] I think my Aunty Rebecca is the funniest person I know because we are always having a laugh together. She's a lovely bright bubble of happiness and I absolutely love her.
[Me] How would you describe your own personality in 3 words?
[Anna] Well this is a tough question but I would like to think that I am a bubbly, kind and thoughtful person.
[Me] What do you think should be taught more at school?
[Anna] I think that mental health awareness should be taught more at Schools. This is because of a lot of teens deal with anxiety and depression alone, so educating teenagers with the skills to help themselves or help their friends would be amazing.
[Me] What's your favourite family recipe?
[Anna] All family recipes are good, my mum and nana make such good meals. I absolutely adore mums carrot cake.
[Me] What choices have taught you the biggest lessons?
[Anna] the biggest lesson I've learnt is that not everybody is a nice person. I used to think everyone is nice but I soon realised that I was so horribly wrong.
[Me] What motivates you the most?
[Anna] Success is my biggest motivation
[Me] Would you want to be famous?
[Anna] I wouldn't want to be famous. This is because I like to fly under the radar and keep out of sight.
[Me] What do you want to do when you finish school?
[Anna] I want to go to University and train to be a physiotherapist. I would like to attend AUT to complete this dream.
[Me] What would be your perfect day
[Anna] Everyday can be perfect, the day is what you make of it.
---
SOPHIE
I first met Sophie a few years ago taking her family photos, so I was happy to hear that her Mum wanted her to take part in project 6TEEN. Sophie such a stunning young lady, gorgeous both inside and out.
INTERVIEW WITH SOPHIE:
[Me] How did you enjoy your photoshoot?
[Sophie] I really enjoyed the photoshoot. It was a new experience for me.

[Me]What was your last gift to someone?
[Sophie]The last gift I gave was a can of spaghetti for my little 3 year old cousin, who has just decided that spaghetti is his favourite food.

[Me] What inspires you?
[Sophie] My dreams and aspirations for the future inspire me.

[Me] What is your favourite colour and why?
[Sophie] My favourite colour is mint, it is so pretty.

[Me] What do you enjoy doing in your spare time?
[Sophie] I enjoy playing and umpiring netball, swimming and spending time with friends and family.

[Me] Do you have a favourite movie or TV series?
[Sophie] Spiderman - Homecoming, Tangled and Agents of S.H.I.E.L.D.

[Me] What makes you most excited?
[Sophie] Weekends and food.

[Me] What are the qualities you look for in a friend?
[Sophie] Having a good sense of humour, being loyal, trustworthy and fun.

[Me] What are you most proud of?
[Sophie] My achievements, academically and sporting especially after having a knee operation and being off all activities for 1 year after surgery.

[Me] Is there anything you would like to learn that you don't already know?
[Sophie] I would like to learn more about science and learn more about different countries and cultures.
---
Thank you to all of the amazing girls that took part in this, I had fun meeting you all and taking your photos! I hope that you enjoyed this project and cherish your photos for years to come.
If anyone would like to book in for Teen Portraits, feel free to contact me to make a booking!
Stacey