TEEN PORTRAITS
"Forever Young"
Teen Portraits
I believe this is such a wonderful time of your life and I want to show every teenager they are unique in their own special way. I know at times it's a tough road out there for teens, I know that confidence can be a big issue at this time of your life, I also know that there is a false perception of what we should be – my goal is to change that.
I want to showcase the real teen, the modern teen, today's teen!
Teen portraits do just that, capturing you in that moment of youth, freezing that moment forever...showing you what the world sees in you.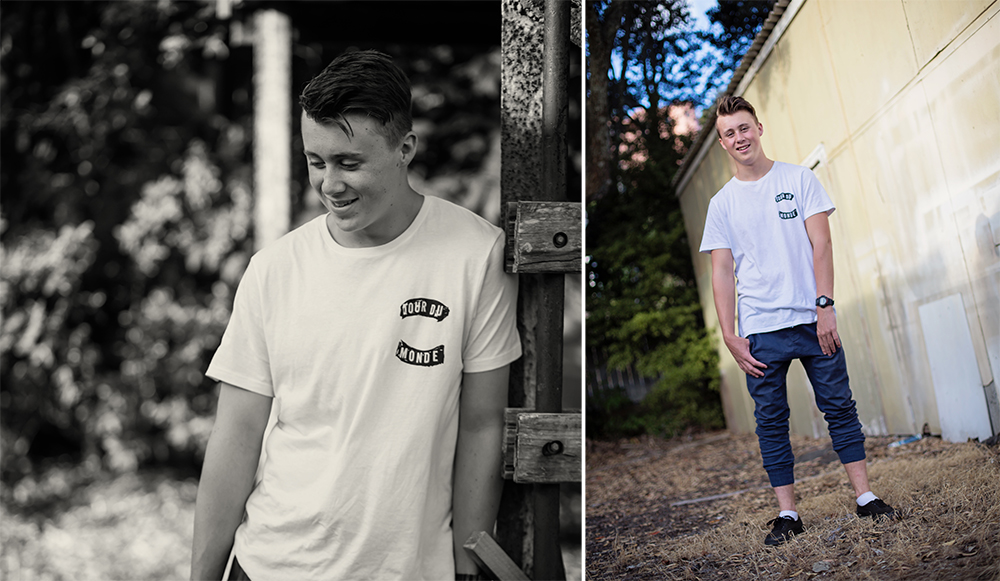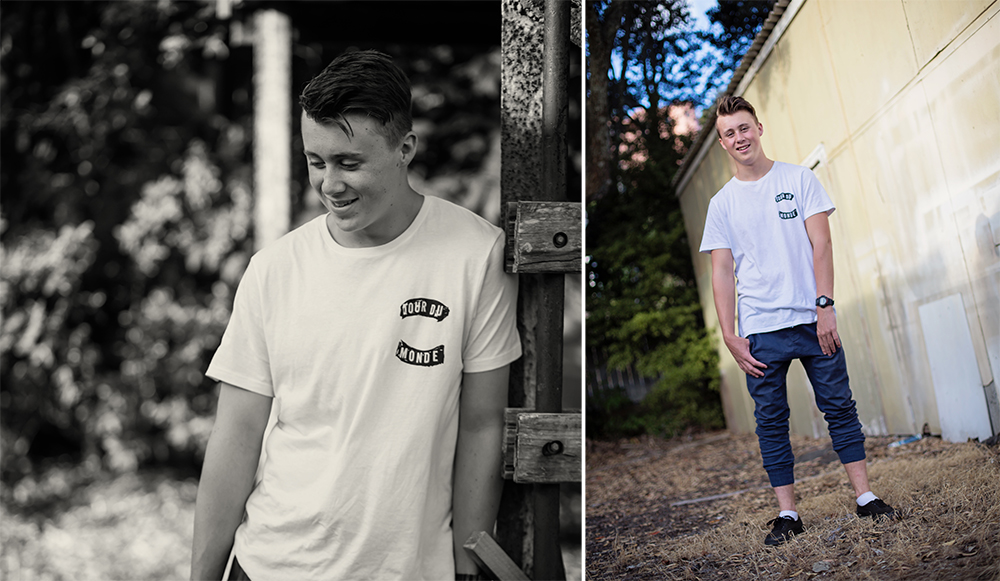 What to expect...
Before...
Here is where you confirm your booking by paying your session fee, which includes your mini makeover [for the girls!]
Now is the time to start thinking about how you would like to be photographed! How you would like your hair and makeup, what to wear... accessories... I am here to help you decide all of this and answer any questions you may have about your photo shoot.
During...
On the day we will meet at the agreed time and location and get started making memories! This should be a fun and special event and will result in keepsakes for the rest of your life. I understand how important your investment is and I ensure that we will make the most of our time together. Before your shoot, I have a professional hair and makeup artist come to work with you to create the look you want. After this, your shoot will take around 1 - 1.5 hours, with up to 3 outfit changes should you wish. The girls I have photographed are everyday teens like you, I will guide you with poses and expressions and help you feel comfortable.
After...
There is no obligation to buy. My investment packages give you the freedom to choose how many images you would like, framed gallery walls, or purchase individual prints.
Everything purchased comes with the matching digital file.
I will upload a private gallery available for 7 days for you to browse your images and choose your favourites. I am just an email or phone call away to answer any questions you may have regarding your images.
I understand that everyone has different budgets, therefore I have the option of paying in instalments – this is something we can chat about and arrange to suit. You will have the confidence and piece of mind knowing exactly what you are purchasing.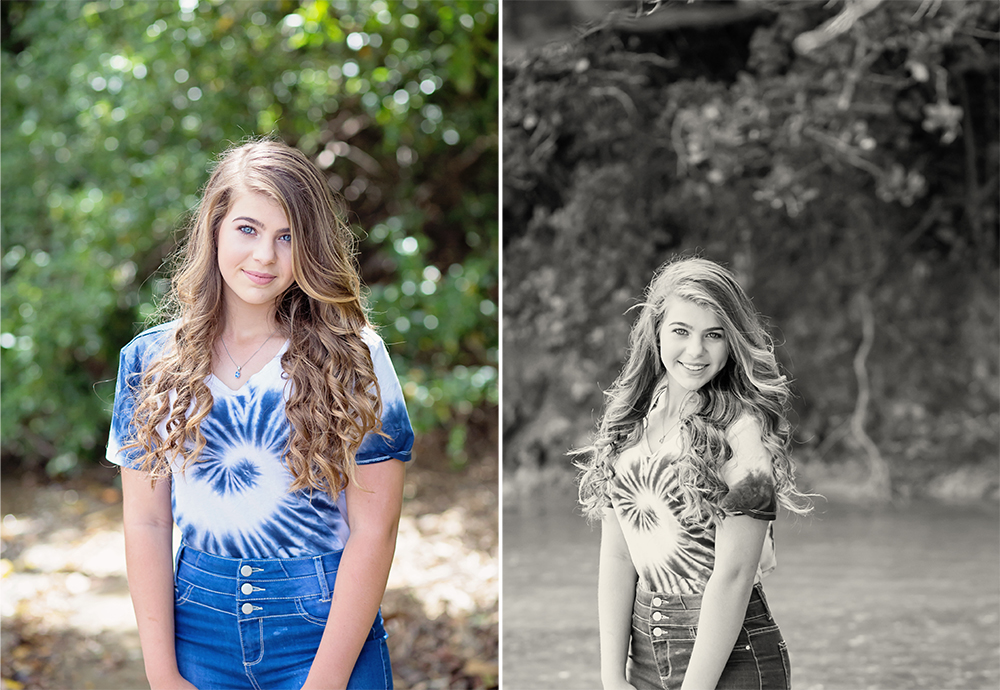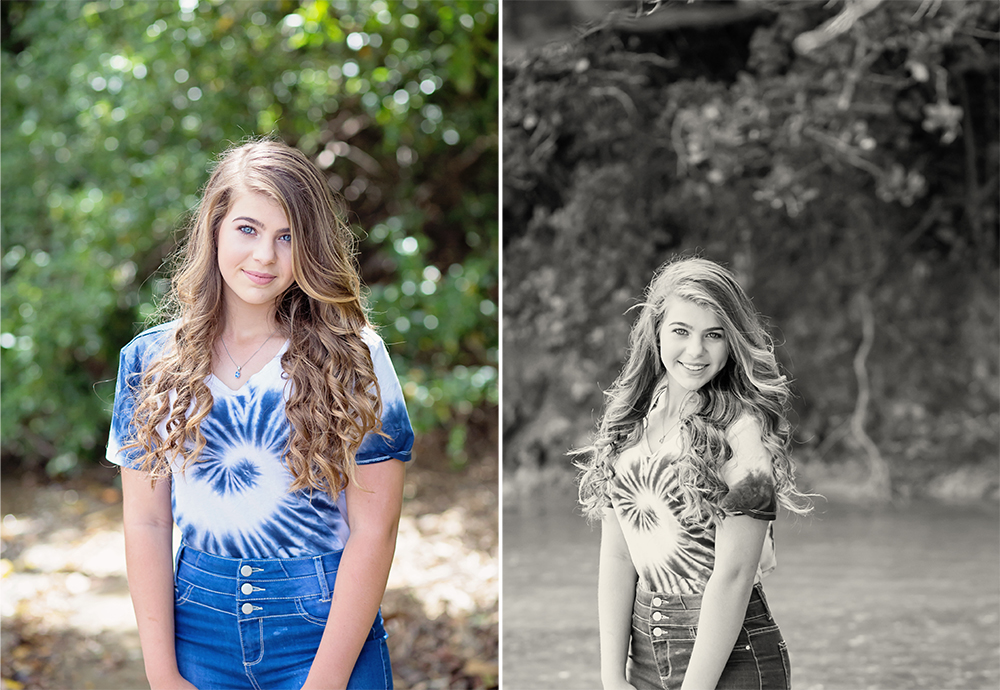 PORTRAIT SESSION FEE
GIRLS $190
INCLUDES YOUR MINI MAKEOVER
GUYS $100
Image collections
I offer the flexibility of purchasing individual prints or the entire collection.
Individual 11x14 inch matted prints are $180 each and you will receive the matching digital image.
The entire collection of digital images can be purchased for $750
With this, you will also receive your favourite 3 images as a matted 11x14 inch print all ready for you to select your favourite frame to pop them in.
Once payment is received these will be available to download via your client gallery and I will prepare your matted prints and get them in the post to you.
Once you have purchased your images I will create a shopping cart for your gallery where you can purchase top-quality prints at wholesale price - I do recommend if you are going to purchase prints and frames for your wall this is the place to do it as you will be getting the best quality.
Payment plans are avaliable - please as for this option.
Imagine having that confidence where you believe in yourself, that is exactly what a Teen experience will offer. Through your photos I will help build self-esteem, confidence and self-worth, creating a positive experience that will be treasured forever as part of your life story.
Every teen has a story... Every teen has their own unique personality... Every teen is worth it.
What people are saying
WOW!!………
This is the best way to describe our experience with Stacey!! It was more inviting than what Shanice had ever expected, Shanice was apprehensive about getting her photos taken as her self confidence is not great. From the moment we arrived Stacey was relaxed, inviting and very professional! The photos that Stacey captured of Shanice left me speechless as she had brought out a confidence in Shanice that was priceless!! At the end of the day Shanice made several comments about how the day was not what she expected…..but so much more as it was a lot of fun and that Stacey was such a lovely person, so easy to listen to, and that she loved how Stacey gave her lots of advice and direction for the poses! I highly recommend this awesome experience to other teen girls out there that want to see aside of themselves they didn't know they had!!
Thanks Stacey!! xx
Nellie Kemp & Shanice Croft-Kemp
Last week I photographed Ashlyn, who is one of my teen reps for Forever Young, her twin sister Tynele joined in on the photoshoot.
Make up by Kasey George Makeup Artist and hair by JLS Hair Deisign.
Here are a few of my fav's from the shoot.
Ashlyn is a Contemporary dancer, earlier on in the year I got to photograph her showcasing this amazing talent! I also managed to ask Ash a few questions;
[me] How long have you been dancing for?
[Ash] 14 years!
[me] How did you get into dance?
[Ash] A ballet class was my 5th birthday present! Ever since then I have loved it!
[me] What does dance mean to you?
[Ash] To me it is a means to escape and express.
[me] What would you recommend to someone wanting to get into dance?
[Ash] Make sure you find the right dance school for you, not just the one every one else is going to, because each school teachers are different.
[me] What are your top 5 values in life?
[Ash] Laugh as much as possible... Always be kind to people you meet... Dream without fear, love without limits [as my tattoo says]... Family first... Never regret anything that made you happy!
Ashlyn has been selected to attend Dynamite Studios Academy in Australia in 2017! I am sure she will do amazing and I wish her all the best!
Keeping fit and healthy can be a bit confusing these days with everything thats out there, I spoke to Miranda from Activ8 and here is what she had to say:
Looking back to my high school years there are a few key things that I would do differently when it comes to health and exercise, and there are some things I would keep the same. So I thought it would be beneficial to pass my top tips on to you.
There are so many fad diets, ways to eat and ways to exercise that we get confused on what is best for us. We are all different and need to look after ourselves in different ways, so we can't do a one-for-all approach when it comes to exercise and nutrition. The advice I got when at highschool was often from friends, and completely different to what I now believe in and have studied. So I have condensed these down to my top tips.
Miranda's top teen exercise tips:
1. Enjoy your exercise:
You are going to be more motivated to stick to an exercise programme if you enjoy what you are doing. Life is too short to do unpleasant exercise! Eg. walking with friends, playing a sport, outdoor group exercise, swimming and dancing, bike riding are all fun activities. My advice: look at what interests you the most and do that.
2. Exercise for health and wellness:
Your health is such a valuable asset and the younger you start looking after yourself and your body the healthier you will look and feel now and into your later life. When you increase energy levels, gain confidence and decrease toxins in your body you will then start to not only feel amazing but look amazing too.
3. Invest in an individual programme for your goals and take advice from professionals:
A qualified Personal Trainer or your PE teacher is recommended.......not Dr. Google or your best friend. Doing the correct REPS (how many times you do the exercise in a row) and SETS (how many times you repeat the reps), as well as correct technique; will give you lifelong knowledge in how to do some beneficial exercises.
4. Train your whole body:
By using your largest muscles in your body you are going to be burning more fat and increasing your metabolism more compared to just working on one small group of muscles. Squats, Lunges, Press Ups and Burpees are great for full body toning. (Don't fall into the trap of doing 100 sit ups to tone your stomach!)

5. Increase everyday movement as well as planned exercise:
Walk or bike to school rather then the bus, go outside and be active after school rather then watching T.V. Plan some exercise sessions in your week: Cardio-increase fitness and your heart health; Resistance- increase toning, burning fat, increasing bone density and supporting joints; Flexibility is great for decreasing stress, increasing mobility and being mindful. How many times of all these you do per week is individual to your goals.
6. Eat. Real. Food:
Beauty starts from the inside out. Cut out sugar and processed foods and eat lots of fresh fruit, green veges, nuts, seeds, dairy and meat. Don't count calories but instead try and get veges in with every meal- the more nutrients and minerals you can have per meal, the better you are going to feel. (Your health professional should be able to advice you on this)
7. Think Positive and don't compare:
Start your day by being thankful for what you DO have rather then what you DON'T have. Look at yourself in the mirror and give yourself positive affirmations rather then negative. And don't compare yourself to others- we all live different lives and the happier you can be in your own skin the better life you are going to be able to live.
8. Exercise with friends:
Find like-minded friends who want to stick to an exercise routine and support each-other. It is much more fun doing exercise with others.
9. Correct technique is more important than lifting heavy weights:
Technique, speed, power, reps and sets all impact on your goals and muscle. Lifting heavy weights will do you more harm than good. Find out the correct technique if doing a programme in order to get the best results possible

10. Energy, confidence and happiness can come from living a healthy life:
Focus on thinking positive, getting into a healthy exercise and eating routine, increasing energy levels and not only your looks and confidence will increase but your overall wellness will thank-you for it.
Activ8 Northland run a Teen bootcamp 4pm every Tuesday and Friday,for ages between 12-16 years. The sessions focus on increasing co-ordination, agility, speed, social cohesion, confidence and overall strengthening. For more information please contact Miranda on Miranda@activ8nz.co.nz or call us on 0508 228 488. Follow us on Facebook for more deals and info.
SAVING FACE with Kate from Ora Wellness – Natural Skin care solutions, without the side effects.
It's hard not to notice the hormonal changes that happen in our teenage years, especially when they show up on our faces in the form of skin problems, such as acne. Often teenagers are given prescription medications or turn to supermarket solutions as 'easy' assistance.
However, the problem with these solutions its that they often create their own set of problems in terms of one or more side-effects, which in turn need their own solution. And when it comes to pre-made skin-care, we can often be tricked into thinking something is far more natural than it is, due to packaging and/or marketing.
Most teenage skin problems are due to surges of natural hormones in the body as well as the consumption of processed foods and refined sugar (which can sometimes be harder to manage).
But what if there was a natural solution that was able to calm and nourish our skin, be completely natural AND you'd know exactly what was in the product as well?
Using specific essential oils, and a handful of other natural products such as witchhazel, cocoa butter and apple cider vinegar, you can create your own personalised and packaged skin care line!
My top 5 Teenage Skin Essential Oils are;
Clary Sage – balances hormones and calms anxiety

Tea Tree/Melaleuca – cleanses, antifungal, antimicrobial

Lavender – soothes and protects

Juniper Berry – toner, antibacterial

Frankincense – anti-inflammatory, supports cellular health.
My favourite skin-friendly carrier oils are;
Jojoba – most close in composition to our own natural sebum.

Pomegranate Seed Oil – deeply penetrating, anti-inflammatory and antioxidant rich

Coconut oil – deeply hydrating, nutrient-rich and antibacterial
Research the essential oils that you are using (I choose only to use d?TERRA essential oils) and always try to use unrefined, organic ingredients where possible to maintain natural, therapeutic properties. It is also important to store your skincare in glass or stainless steel in order to maintain the integrity of the ingredients.
Gentle Exfoliating Facewash:
Combine 1 cup of warmed (melted but not HOT) coconut oil with 1 Tbsp Baking Soda 5 drops Lavender and 10 drops tea tree essential oils and mix well. Pour into a glass jar to set. Use as required.
Invigorating Golden Masque:(makes enough for 2, so halve if only making for yourself)
Add 1 drop of peppermint essential oil to 1/8 cup of warm water in a glass or porcelain bowl. Add one TBSP Gelatin and blend well before stirring in 1 drop Frankincense EO. Add half a tsp of ground turmeric and stir until well combined. Apply to T-zone (the nose/cheek area) or you may apply to the entire face and neck area. Allow it to dry, then gently peel it off. Rinse with warm water.
Hydrating Juniper Berry & Tea Tree Toner:
In a small jug, combine 4TBSP Rosewater, 2TBSP Witch Hazel, 1tsp Apple Cider Vinegar, 5-10 drops Rosehip oil, 5 drops each Juniper Berry and Tea Tree oils. Whisk together and pour into a 100ml glass bottle spray-top bottle. Spray onto to cleansed skin.
Clary Sage and Lavender Skin Serum:
Pour 45 ml each of Jojoba oil and Pomegranate seed oil (or your carrier of choice) into a 100ml glass pump-top bottle. Add 10 drops each Clary Sage and Lavender oils. Use as a serum after cleaning and toning.
Velveteen Body Butter:
Melt ½ a cup each of Shea & Cacao Butter, Jojoba and Coconut oils together in a pyrex jug over a saucepan of simmering water. Once fully melted, place in fridge to cool for an hour or until nearly solid. Add 30 drops total of your choice of oils (I love 10 drops each ofLavender, Frankincense and Clary Sage) and whip the butter 'til light and fluffy. Store in a glass jar in a cool place. Use as an all over moisturizer.
Kate is a book of knowledge when it comes to essential oils. For more information on essential oils please visit Kate's website www.orawellness.co.nz or Facebook @oraessentials
noun
noun: dream-catcher
a small hoop containing a horsehair mesh decorated with feathers and beads, believed by American Indians to give its owner good dreams.
Dream catchers are pretty cool and there are so many ways to be creative with making them, and best of all you dont need to spend alot of $$ and with christmas just around the corner they will make great gifts!
We followed this really simple online
tutorial
as well as added our own flavor!
We visited the beach to gather up some goodies...drift wood...shells with holes in them...and Hospice/op shops are good for finding ribbons and doilys...and Arthers Emporium have some hoops that do the trick!
And here are a few of our end products! For more inpiration visit Pinterest
That brings us the the end of the first Forever Young - Wild and Free Blogazine! Thanks for reading and I hope you found it helpful and found some time to create some of the projects!
If you are interested in your own Forever Young Teen Shoot, please feel free to contact me.
Thanks!
Stacey xx